Don't waste your spring break! Wear beautiful formal dresses and go out to play!
We are only a few weeks away from the end of winter and spring break is right around the corner. Going on holidays to some fun, exotic full-of-party destination? Make sure you pack everything you need to look fantastic.
When it comes to spring, why not say skirt? Last time we gave you a detailed introduction to the dance dress, including the history of the dance, the history of the dance dress, and how to choose the dance dress. Do you remember the average historical price of prom dresses? Yes, these clothes are too expensive for many girls.
However, in spring, if you don't have a new skirt, will you feel a little pity? So today, let's introduce some Spring Formal Dresses that are in line with the popular characteristics of spring 2020 and are affordable.
To pack the perfect suitcase, you need to make sure you choose the most fashionable, last-minute trendy clothes that will make all eyes turn on you; after all, spring break lasts a blink of an eye and you need to enjoy it till the last minute.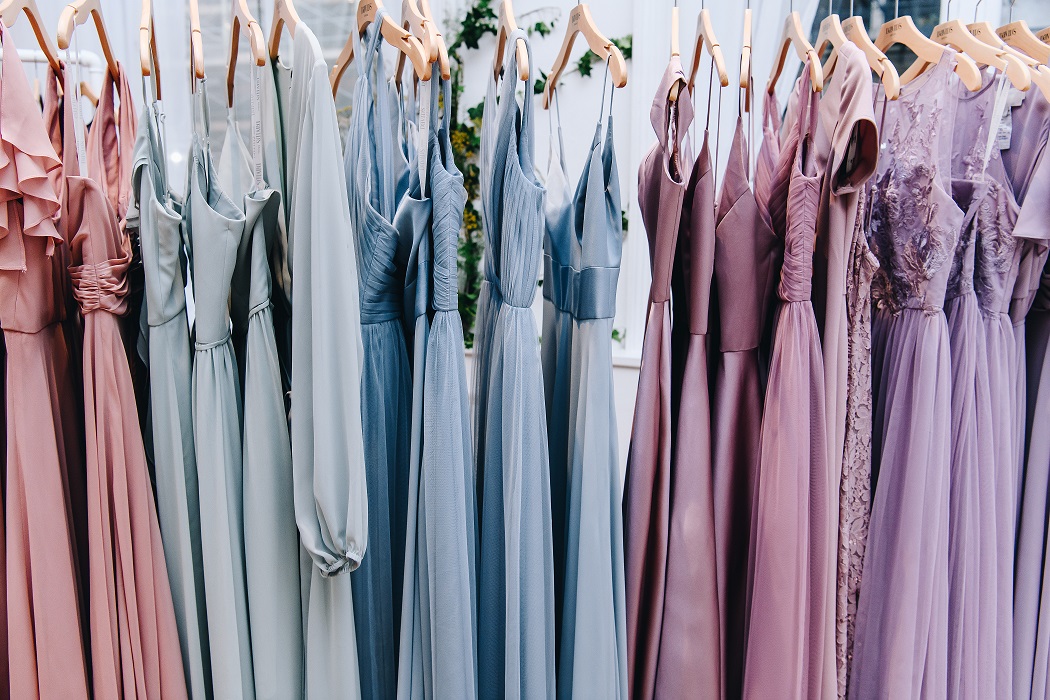 In the last article, we introduced a lot about prom dresses.When high schools starting throwing prom parties in the beginning of the 20th century, this special night kept becoming more and more popular in the last decades.
So important is this party, that according to studies, in 2014 an average student spent around $900 on the special night, and we all know that a prom outfit costs a lot.
However, things have been changing in the course of time regarding prom dresses: lace and tulle have been coming and going together with gown styles and makeup and hairstyle have evolved uncontrollably. There's only one thing that hasn't changed over time: prom night is the most waited night for all students.
When your schooldays are over and you start to work formally, you will find it really great to make money and spend it yourself! You have also started to clean up and update your wardrobe, throwing away clothes that look too cute, hoping that more mature clothes can be covered in your wardrobe. Many people will also choose to buy various formal dressings, including long formal dresses, lace formal dresses and simple style formal dresses.
What to Wear On Spring Break?
Spring break is coming earlier this year and students are already anxious and eager to finish winter (and classes) and go enjoy the always beloved spring break in the sunny weather. Going on a trip, perhaps to Mexico or maybe the sandy beaches of Florida and need help with your spring break style? Here's a list on what stylish things you can wear for these wonderful holidays if you want to look stylish and, pack light and feel comfortable as well.
Alright, we gave you an idea of the trendiest pieces of clothing and a list of must-haves for your spring break fashion 2020 and as we mentioned in the list above, taking a formal dress may be an excellent idea. If you agree, go ahead and peep these 5 ideas for spring break dresses.
If you have an elegant style and don't want to show too much, this ¾ sleeve, floor-length dress may be a good option for you. Feel sexy without having to show too much skin! It comes in dark green as shown in the picture and burgundy as well. Pair it with silver or gold heels together with the same color handbags, which will surely make you, stand out across the crowd.
If you want to show some skin and yet maintain an elegant image, this off-shoulder, floor-length gown may be your perfect choice: sweet, comfortable and sexy at the same time. With a romantic touch thanks to its ruffle sleeves, you can choose between pink, dusty blue and black.
This gorgeous dress features a sequined chest with a V-neck and a flowy tulle skirt that gives it a delicate touch. If you want to feel like a princess and keep a comfortable feeling in the party, this is a perfect fit which features a delicate belt and a comfortable skirt. Show off your good shape with this sequin maxi spring break dress and be the queen of the party.
This gorgeous floor length dress features a double V-neckline with a flowy tulle skirt and a sequin belt which makes this dress sexy and sophisticated at the same time. If sophistication is your first rule when buying a dress, this option may be your perfect fit. If you are a fun of pink, then don't hesitate to give it a try of this pink spring break dress, which will make you more beautiful and lovely.
Another good choice if you want to feel like a princess. The light, flowy effect created by the tulle skirt together with the delicate belt makes this one a perfect gown for any formal parties you may have. Get all eyes turned on you with this stunning formal dress. You can choose this one in grey, dusty blue and white. The best spring break dress is the one which suits your skin tone and body shape perfectly. Give it a try!
Let's now devote ourselves to a list of Spring break fashion essentials 2020 you cannot miss to combine and match your favorite spring break outfits 2020.

Bathing Suit
Don't you dare forget it! In fact, pack two or three so that you can keep changing them: from string bikini to a cut out bathing suit to the one piece.
Comfortable Outfit
It is highly important that you carry one outfit in which you feel totally comfortable; you're definitely going to want to wear this during your long flight or maybe during a hangover morning!

Appropriate Bags
This is very important as you will need to carry one for each activity you do. A beach bag is a must, a small backpack for daytime, and a clutch for your night parties!
Shoes
Take into account every occasion: cute sandals or flip-flops for the beach, wedges or heels for partying, and a pair of sneakers for walking.

Going-out Outfit
As it's spring break you're probably going to go out a lot at night, so don't forget to choose a sexy outfit for those occasions. It can be a sexy romper or a beautiful bodysuit.
Trendy Sunglasses
As we mentioned in the previous list, sunglasses are essential. However, we want to warn you that bringing your expensive ones is not the best idea as you may end up losing or destroying them; so go ahead and choose a trendy, chip pair!
RELATED ARTICLES