What You Should Prepare is Not Only a Cheap Bridesmaid Dress but Also a Bridesmaid Gift
Today's theme is: bridesmaid dresses and gifts. Yes, if you are interested in these two articles, you can continue to read this article, and I promise that you will learn some real practical things in today's article! LaLamira is an online brand for ten years. We sell wedding dresses, bridesmaid dresses and all the accessories you need, so lalamira has a say in this regard.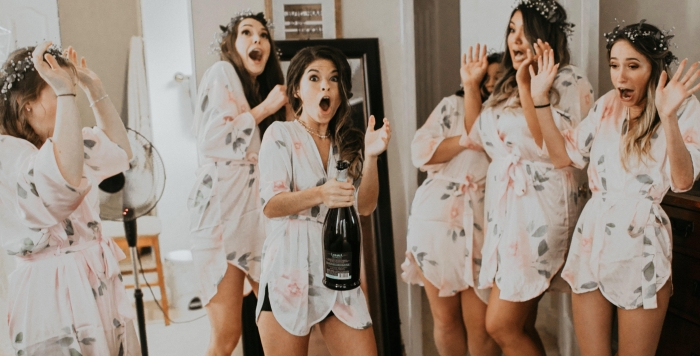 First of all, let's talk about lace bridesmaid dresses. In fact, you will not experience less difficulties in finding bridesmaid dresses than when buying wedding dresses. I've met many weddings where bridesmaids are in trouble.
A friend's fiancé is requiring her bridesmaids to purchase fairly expensive bridesmaid dresses and the various bridesmaids are full of complaints about it. That got me to thinking about all of the issues that accompany the bridesmaid dress selection and how it is so hard to please everyone. So I thought I would give my best tips to ease the angst of this process and hopefully keep the bride and all members of the bridal party happy (well, at least content).
How to Choose a Bridesmaid Dress That You'll Love and Keep Your Friends Happy
1. Pony Up
I know this will be a controversial suggestion, but I am going to go ahead and say it anyway–offer to pay for the dress, especially if you're requiring your bridesmaids to wear a specific dress. Yes, I said it, pay for the dress! I know, this is clearly not a requirement, but your bridesmaids will LOVE you if you do.
Let's face it, it can get expensive being a bridesmaid. Between the dress, shoes, hair, make-up and the bridal and/or bachelorette parties, it can all start to add up. So if you have the means, make all your bridesmaids happy and offer to pay for the dress.
2. To each their own
Keep stress out of your life and theirs by letting your bridesmaids chose their own satin bridesmaid dresses. To prevent your wedding party from looking like a random collection of wedding guests, I strongly suggest that you give them certain guidelines–length, color (a specific color or a color range), fabric type, etc.
I love the picture below because it shows that each bridesmaid can have an individual style, but still looks coordinated. Still scared about letting your bridesmaids loose to choose their own wedding looks? Point them in the direction of Nordstrom, which has a great collection of formal dresses that is sure to suit almost everyone's taste and budget.
3. Make a bee-line for the a-line
If you don't trust your bridesmaids to choose their own dresses and you really want a uniform look so the convertible dress idea is not appealing to you, I encourage you to consider the body types of your bridesmaids. Bridesmaids (like everyone else) come in all shapes and sizes. And if you are insistent about picking out the dress they will wear in your wedding, do yourself and them a favor by choosing a style and cut that is flattering to everyone's body type. When in doubt, chose an a-line cut, as it is universally flattering.
4. What not to say
As a rule of thumb, never excitedly tell your bridesmaids they can "totally" wear the dress again. Trust me, just don't do it.
Picking a neutral color such as white, ivory or black for your bridesmaids provides a great backdrop for almost any color palette. And if your bridesmaids like the cut and style, there is a greater possibility that they would be able to wear the dress again.
5. Consider the cost
If you require your bridesmaids to purchase their dresses, please be cognizant of the cost–especially, if you require them to wear a specific dress. Let's be honest, all of your bridesmaids may not share your sense of style.
So when requiring your bridesmaid to purchase a specific dress, please consider the cost of the dress because it very well could be worn only once in her life. If you're clueless about where to start searching for affordable bridesmaid dresses, LaLamira has a great collection of stylish bridesmaid dresses in a variety of colors under $100.
Being a bridesmaid is an honor, but let's be honest, it is also a commitment of time and money. When it comes to thanking your bridesmaids for their support, time and friendship, you want to make sure they won't want to return your gift. This means choosing something tasteful and thought-out but still somewhat neutral so that it appeals to everyone in your girl squad.
Bridesmaid jewelry is always a great gift idea for your best girls who will be with you on your big day. Whether your bridesmaids have more traditional taste such as monogram necklaces or their style trends toward minimalistic, simple pieces of jewelry.
Ask yourself if it is a gift that will never go out of style?
Always consider their preferences, as well as their tastes. Ask yourself if you would want the gift if you participated in a wedding. If yes, then put it on the list of considerations. If not, then move on to a new brilliant idea.
Customize jewelry to their style
Say you've found the perfect monogram necklace for your bridesmaids. Let their unique style shine through and order their favorite finish, whether it's sterling silver or rose gold.
Make the gift about them and not you
Avoid anything that says "bridesmaid" or is personalized with your name or wedding date. This is a gift for them!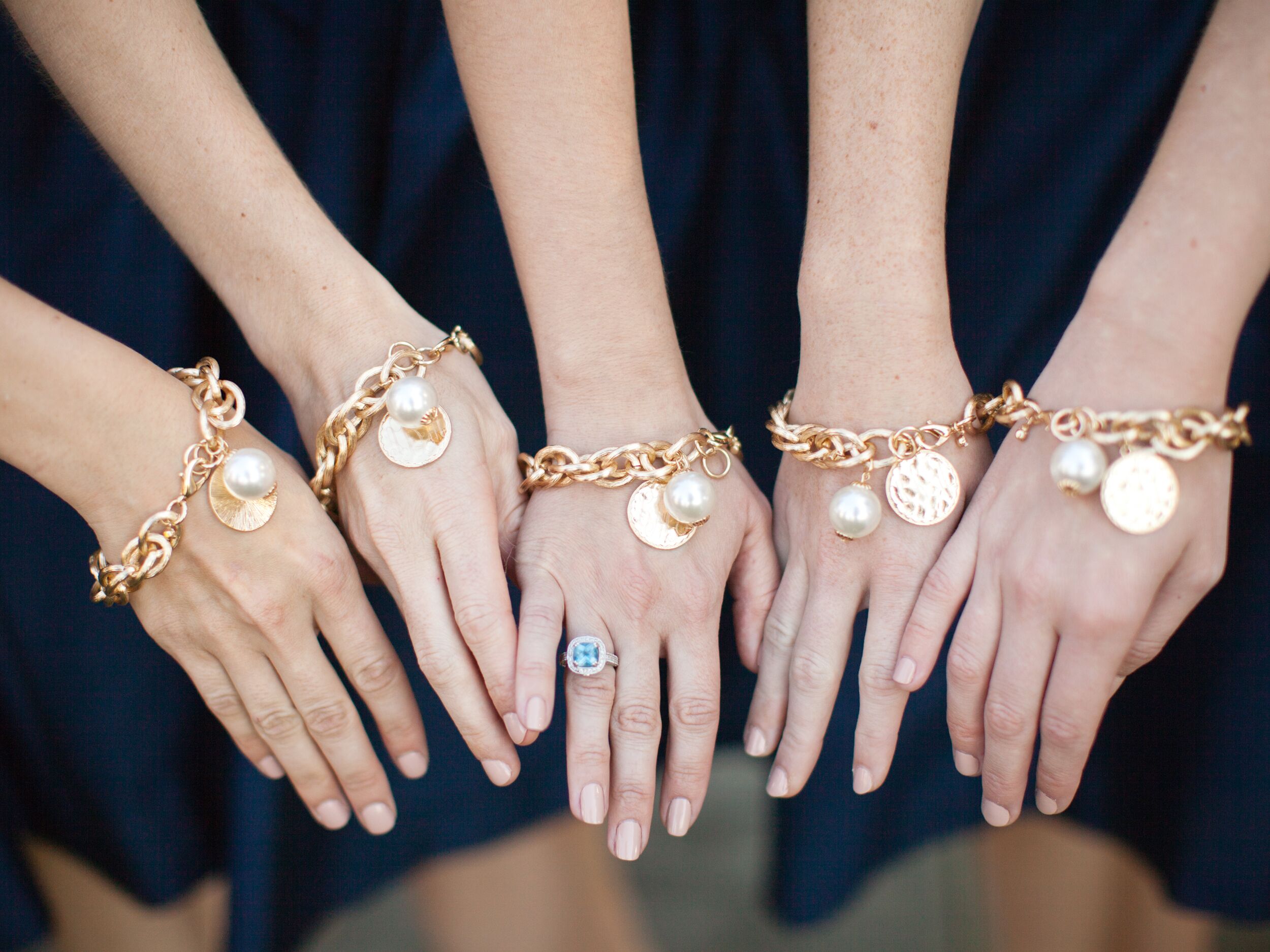 Be considerate of bridesmaids who have traveled from out of town.
Now is not the time to gift a large framed print or something extremely fragile. Jewelry is a perfect choice as it is personal and small in scale. Plus if they love it they will want to wear it every day and not just on your wedding day!
To be honest, you should thank your bridesmaids, because being a bridesmaid is really not an easy job. It can be said that because of the presence of bridesmaids, your wedding can be held smoothly, so be nice to your bridesmaids.
A fitted bridesmaid dress and a gift full of heart can all comfort the bridesmaid's heart. This friendship is very valuable, and we should protect it well. More discussion on the topic of bridesmaid's clothing and bridesmaid's gifts, please leave us a message in www.lalamira.com/blog, and let us know what else you want to know about "bridesmaids"! Of course, you are always welcome to go shopping directly in www.lalamira.com!
RELATED ARTICLES