Who are the most suitable mermaid prom dress?Lalamira tells you how to wear these 4 types of body
A mermaid dress is a style of evening gown that fits closely to the body through the torso and hips, then "fishtails" out in a flare to the floor. (This is why it's also known as a fishtail dress.) Often times, mermaid prom dresses are fabricated in silk, satin, and taffeta—these are dressy styles that are popular for formal events, wedding dresses, proms and of course the red carpet. The silhouette is classically glamorous.
The mermaid dress, because of its own special tailoring, can make women look more warm and flexible, so it has become a popular dress style. We can see fishtail dresses in many entertainment news or places like red carpets. In lalamira's evening dress transaction record, the number of mermaid dresses can be no more than top3, which is enough to show how many people love the mermaid dress!
A style of a ballgown, the mermaid silhouette is the perfect dress for a black tie occasion. As the name suggests, the mermaid dress is long and straight from the top all the way to the middle of the thigh or calf, where it flares out into a wide skirt, as a mermaid's tail would. If you have an hourglass or pear-shape figure, opt for the tight-fitting silhouette. For column-esque bodies, you can go for a profile that's a bit looser on the waist and hips.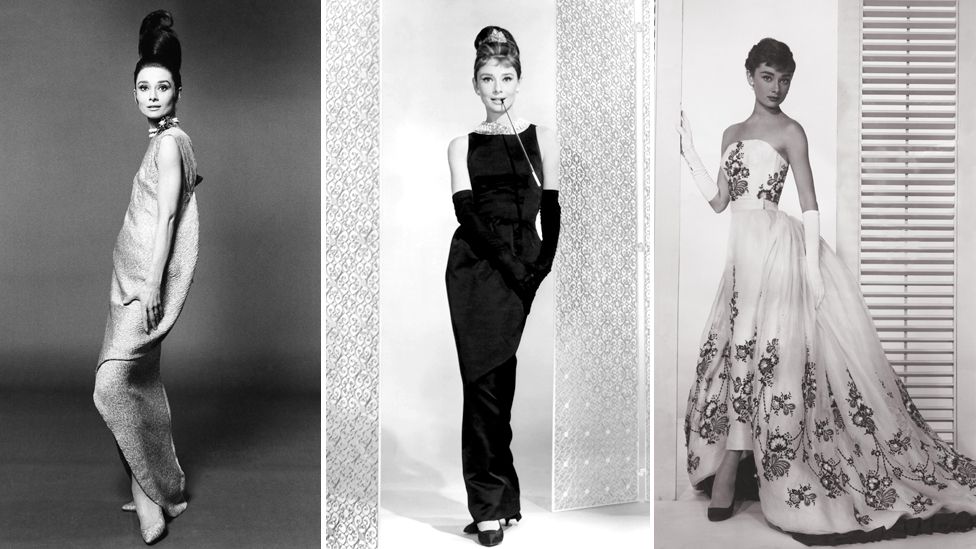 Mermaid prom dresses are often strapless, but there's no real rule about whether or not the top of the dress may have straps, sleeves or other details around the neckline. This may be why the dress is favored by women with a larger chest or an especially curvy frame.
French designer, Marcel Rochas introduced the Mermaid Gown in the 1930s. His trademark hourglass styles were his tribute to the female form.The Mermaid Gown was a favorite gown of choice for Hollywood actresses in the 1950s. It gave them a perfect mix of sexiness and femininity.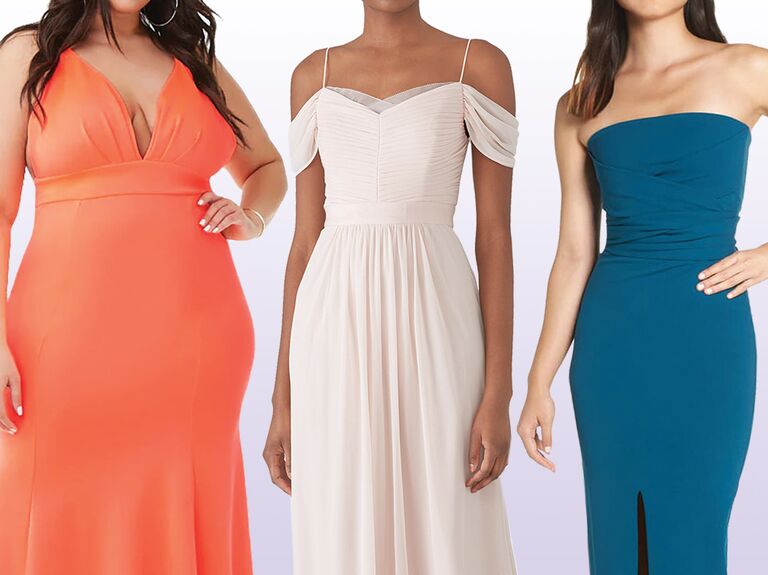 This type of dress has been a staple of the red carpet for decades due to its flattering fit and glamorous look. Celebrities have embraced this silhouette since the late 1950s, and you can see a popular example of this dress in the movies during Audrey Hepburn's iconic makeover look from My Fair Lady (1964).
One of the most important elements of looking and feeling your best is choosing a gown that's right for you- that is, one that flatters your figure. The right girls formal dresses can really do wonders; it should highlight your best bits and help to deemphasize the parts that could use a bit more help.
The following general rules apply to your body shape:
Go for: Empire waistlines, A- line dresses and flowy, unstructured bodices. The A-line is cinched at the smallest part of your waist and the skirt gently flares out to create an 'A' shape, while the empire is recognised by its high waist and slimmer skirt. Both have a fitted top and high waistline, which shifts the attention up and away from your midsection. This is also achieved by having a strapless or v-neckline with lace or ruching on the bodice.
Best to avoid: short, boxy jackets and full skirts
Go for: Balance your bottom with bright or embellished tops, and pair this with a plain bottom. Additionally, the A-line dress works well as it has a structured top and a natural waist, which shows off your petite top half, while the flared skirt cleverly hides your bottom section. The ball gown is another option as it similarly draws the attention to your slimmer top half, while the full skirt covers your lower half. The classic strapless, scoop, halter and v-neckline work well with this body shape.
Best to avoid: anything particularly tight fitting pants, shorts or skirts. This includes fishtail, perncil, mermaid and trumpet cut skirts.
Go for: Dresses that have a flared waist and hem, such as A- line, empire and ball gowns, as they add volume to narrow waists. Lower necklines is a 'U' or 'V' shape will also help slim your upper half, and balance out your body beautifully. Wearing a belt, and adding embellishments to the bottom half of your dress will force the eye downwards and further encourage a sense of balance.
Best to avoid: Shoulder pads, puff sleeves, epaulettes, halter tops, and tapering pants.
Go for: Luckily for you, most cuts suit your body shape, but a mermaid, trumpet or sheath style will best show off your curves. The mermaid silhouette has a fitted top and a flared skirt, which flows out at the knees, the trumpet is a bit more understated with a flare that begins mid-thigh, while the sheath follows the contours of your body. All three dresses accentuate your small waist and hourglass figure. The best neckline is one-shoulder, scoop or strapless.
Best to avoid: baggy tops or jumpers- they'll hide that beautiful waist of yours!
Go for: This boyish body needs some help in the waist department, so a ball gown, A-line or empire dress with a fitted corset, a cinched waist and a full skirt are best. A pretty coloured sash tied around the waist can also do the trick. You'll want to create curves where you don't have any, so look at a mermaid or trumpet dress, as they both have a flared skirt which provides the hourglass illusion. The neckline to suit you is strapless, scoop or boat.
Best to avoid: Any dresses, pants, or skirts that sit particularly low on your waist/ hips- this'll just make you look as though you've got a long torso!
The above is the analysis of lalamira for different sizes. As a professional design sales, lalamira provides the most reliable data analysis! You can trust us.
Before you make any choices, you should know your situation well. You should know what kind of body you are, what kind of skirt this body is suitable for. Mermaid dresses are really beautiful, but only the right size will be beautiful. If you are not in the right shape, wearing such a dress will only expose your shortcomings and make you a joke.
The mermaid dress is traditionally close-fitting through the bodice and down through the hips and to about mid or lower calf. That means that it can be hard to walk in (seriously!) and that it is not flattering on every figure. The fishtail dress is very sexy but looks best on tall, slender women or a classic hourglass figure because it hugs so close to the waist and hips. The flared skirt adds an illusion of more curves as well.
Even today, its silhouette is a popular choice for Evening Gowns, Prom Dresses, and Wedding Dresses. You are sure to see a variation of the Mermaid Dress on the Red Carpet. Some are sleeveless while others have straps with Sweetheart necklines or Boat Neck necklines. Dress designers incorporate details like beading, sequins, ruffles, and cutouts.

About LaLaMira
As a company founded more than 10 years, LaLaMira provides many dedicated dresses for world consumers, our purchaser's are from the U.S.A., Canada, Europe, and Australia, etc. over one hundred countries worldwide. Read More
RELATED ARTICLES