Who is Halle Bailey? A little mermaid who likes to wear a black skirt
We live in a time,We have to admit that platforms like YouTube have made a lot of people.Halle Bailey, the new face of Disney's Little Mermaid, is a perfect example.Halle Bailey first got attention by posting his own video with his sister on YouTube. Their voices have attracted numerous fans on this platform, and it is because of this that she has the chance to become the little mermaid.
Disney announced that after Halle Bailey became the star of the movie version of the Little Mermaid, there were different voices. Many people protested and held a heated discussion on this topic.These voices of opposition are constantly appearing on various online platforms. As a little girl, she responded with a smile. This girl is always full of confidence and smiles when she appears in interviews. She is a lovely little beauty, and many people support her!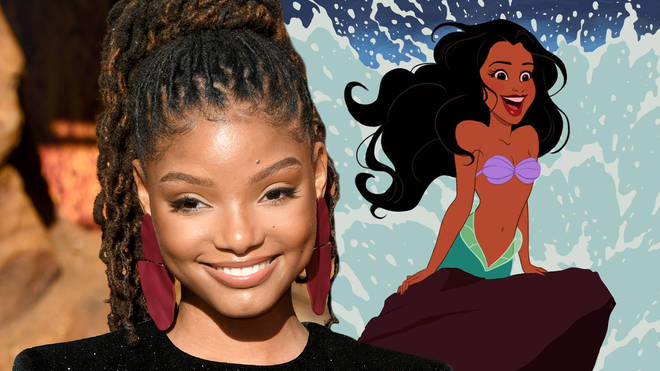 Forgive me for not knowing Halle Bailey before this. I first saw her in an article about the little mermaid cast. She was wearing a shiny black prom dress, smiling happily, her teeth white and neat. This girl may not be very suitable for the little mermaid in some people's minds, but her smile impressed me deeply.
So who is this young woman poised to become an instant legend alongside Jodi Benson, the original Ariel, while also sealing her own historic legacy as the first woman of color to play the Disney Princess? The 19-year-old singer and actress currently stars on Freeform's grown-ish as Sky Forster, but is best known for performing with her older sister Chloe in their R&B duo Chloe x Halle. The sisters shot onto the music scene after their YouTube cover of Beyoncé's "Pretty Hurts" went viral back in 2013, earning them both a record deal as well as the attention of Beyoncé herself in the process.
The 1989 film is widely credited with rejuvenating the company's waning animation studio and kick-starting the Disney Renaissance. As one of the company's most profitable and beloved titles, both critically and commercially, it was always going to be a top choice for a glossy remake.
The 19-year-old was named as the main character in Disney's latest live action remake last month.But a debate started online after people complained that Halle didn't look like Disney's original version of Ariel, who was drawn as white.
Bailey isn't the only one in Hollywood to speak out after mixed reviews following the announcement of her role as Ariel. Disney's FreeForm took to social media in defense of the decision to cast Bailey as a character who Disney previously depicted as white with red hair.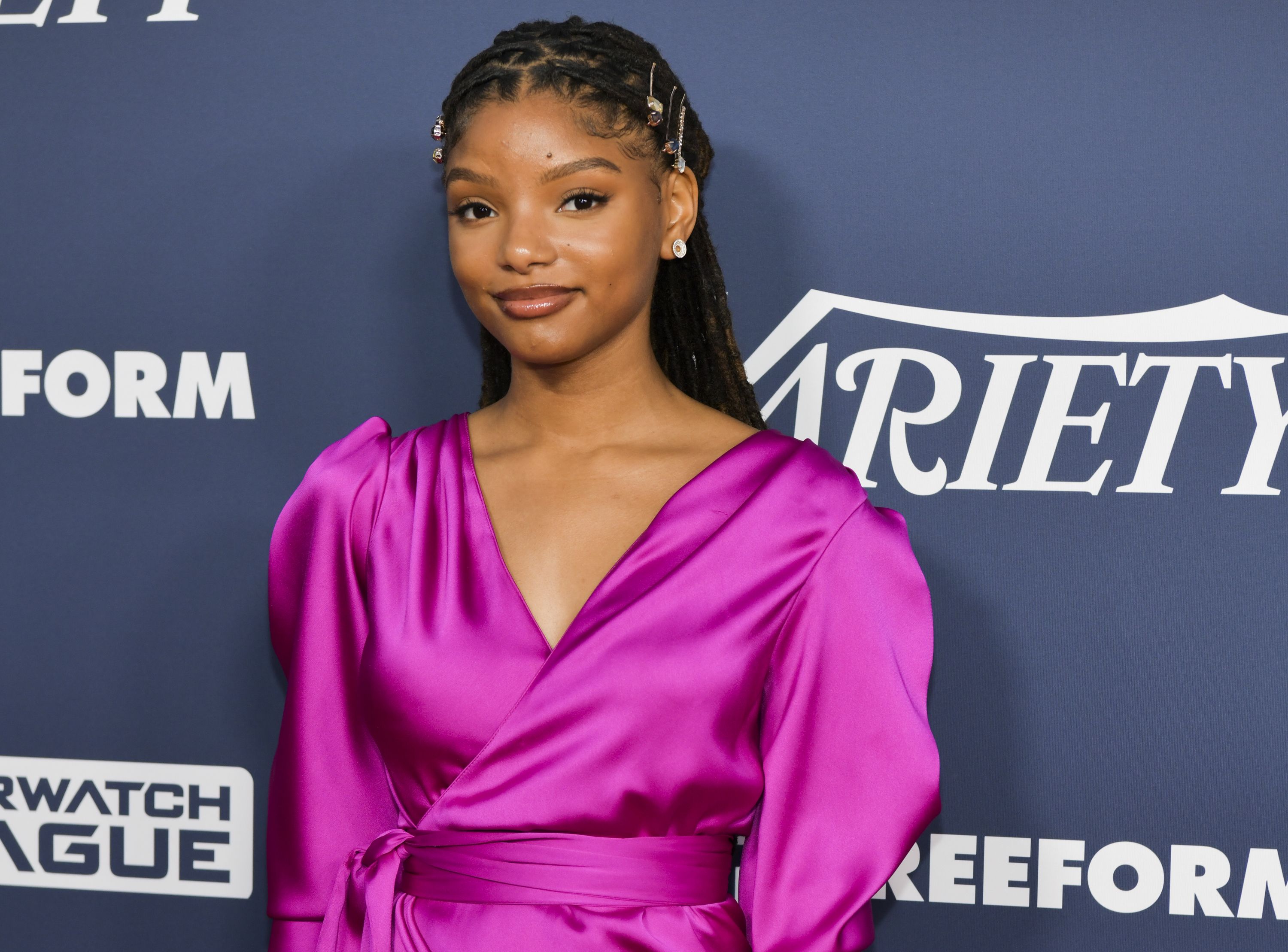 Even Jodi Benson, the original Ariel from the 1989 animated classic, spoke out in support of Bailey. And most recently, Moana herself, Auli'i Cravalho, is celebrating Bailey as the new Ariel. Cravalho will also play a live version of Ariel in ABC's upcoming "Wonderful World of Disney" stage performance of "The Little Mermaid."
Bailey also explained that she is aware of the kind of impact that her performance as Ariel can have on young girls of color everywhere."I feel like I'm dreaming," she said to Variety last night. "And I'm just grateful. I don't pay attention to the negativity; I just feel like this role is something bigger than me. And it's going to be beautiful. I'm just so excited to be a part of it."
Halle bailey is only 19 years old this year. In such a grade, she has got everything many peers dream of. In many interviews about her, she always wears a lovely skirt and smiles brightly. This girl gives me a good impression. She is like a little angel.
Her skirt and long prom dress always catch my eye. The black sparkling skirt made me shine at the moment, and all kinds of colorful clothes showed her unique beauty. Black skin will not affect her beauty, but it brings her more dazzling beauty in color matching.
Do you know?Any bright jewel tone or pastel color will complement dark skin tones and make a dark complexion pop. Rich shades, like gold and copper, also work well with deep skin tones. Colors that work best include ruby and amethyst.
Stay away from shades of brown and black, as these can completely wash out dark skin tones. Other colors like blues, silvers, and grays should be avoided, as cool colors appear harsher on dark skin. Even neutrals like gray can make dark skin look fatigued, so stick to colors that pop.
Finally, I hope every girl can realize her dream. Halle Bailey became a little mermaid, fulfilling a dream she had never dreamed before, so what else is impossible? If you can't be a mermaid, choose a mermaid prom dresses first!
RELATED ARTICLES